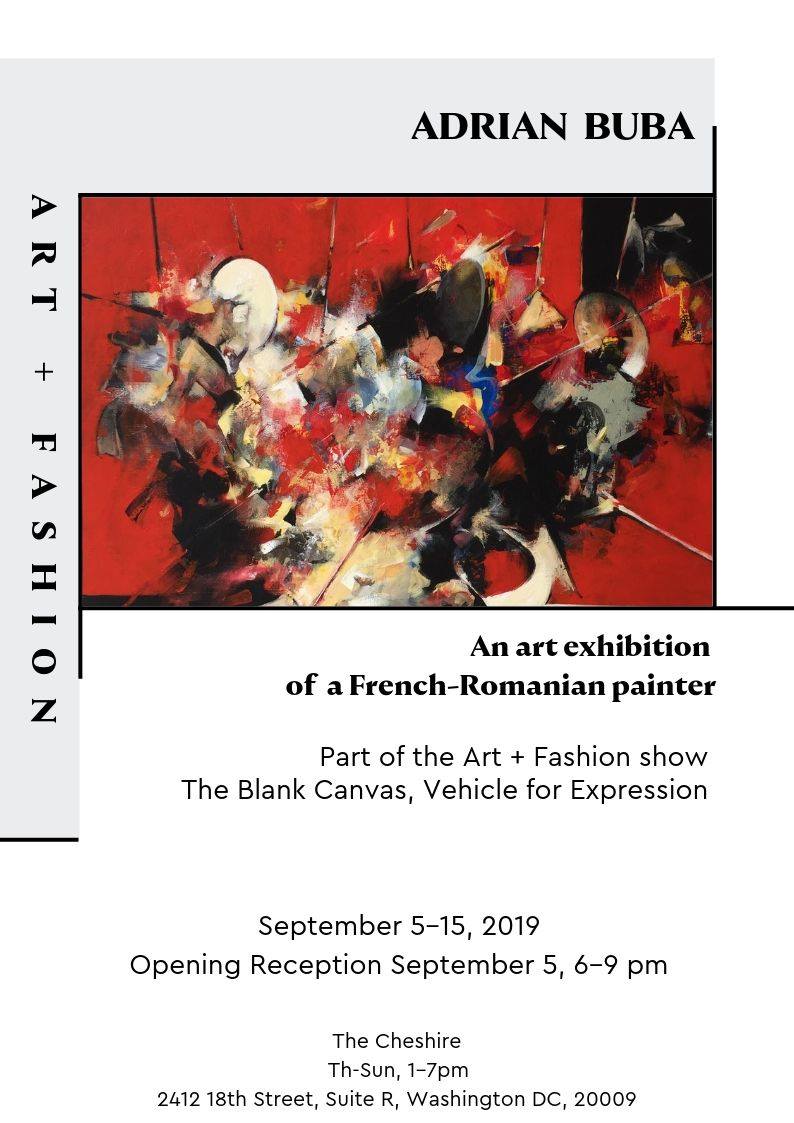 Adrian Buba – Contemporary Abstract Art
September 5, 2019 @ 6:00 pm

-

September 15, 2019 @ 9:00 pm
We are delighted to invite you to The Blank Canvas, Vehicle for Expression, a joint exhibition featuring artworks by ADRIAN BUBA, a French-Romanian contemporary artist and SHIRT STORIES/SHARED STORIES: Reflections on the white shirt, a fashion exhibition curated by Tribute.
Bio: AdrianBuba (www.buba.fr) is an abstract contemporary French artist that was born in Romania where he worked as the curator of the National Art Museum for four years
Adrian Buba frequently displayed his paintings in art galleries, museums and international contemporary art festivals around the world (China, France, Germany, Switzerland, Italy, Belgium, the Netherlands, Morocco, Monaco, etc). His artwork can be found in State Art collections (Romania, France, China) as well as in private collections all over the world.
René Huyghe – who was a curator at the Musée du Louvre's department of paintings, a professor at the Collège de France and from 1960 a member of the Académie française – said about Adrian Buba : « … I was amazed by the quality of his art. To me, these paintings could be a turning point in modern art. [This painter] has reconciled some figurative forms with the freedom of abstract art..