Adams Morgan Cars & Coffee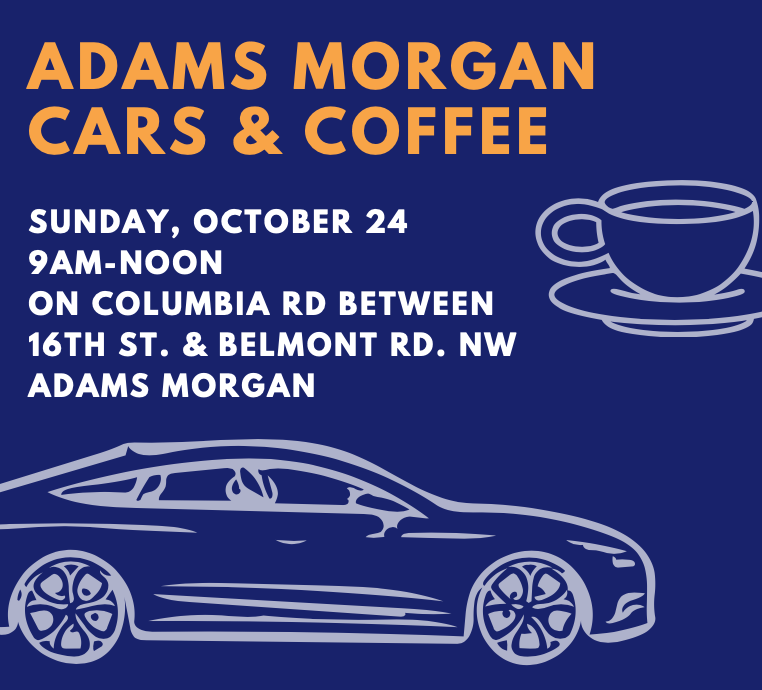 Date: Sunday, October 24, 2021
Time: 9am-Noon
Location: Columbia Road between 16th Street & Belmont Road NW
Come tour 50+ exotic cars while sipping coffee from a local café, after brunch from one of the many Adams Morgan restaurants, or while shopping at fun boutiques.
Map of the exotic car locations along Columbia Road NW: (coming soon)
For a list of nearby RESTAURANTS serving coffee, brunch, and lunch, click here.
For a list of nearby SHOPS & BOUTIQUES, click here.
This event is free, family-friendly, and open to the public. It will be hosted rain or shine.
Don't forget to share your photos on social media and tag us using @admobid and #AdMoCarsCoffee.
See you there!