'Tis the Season for #HolidaysInAdMo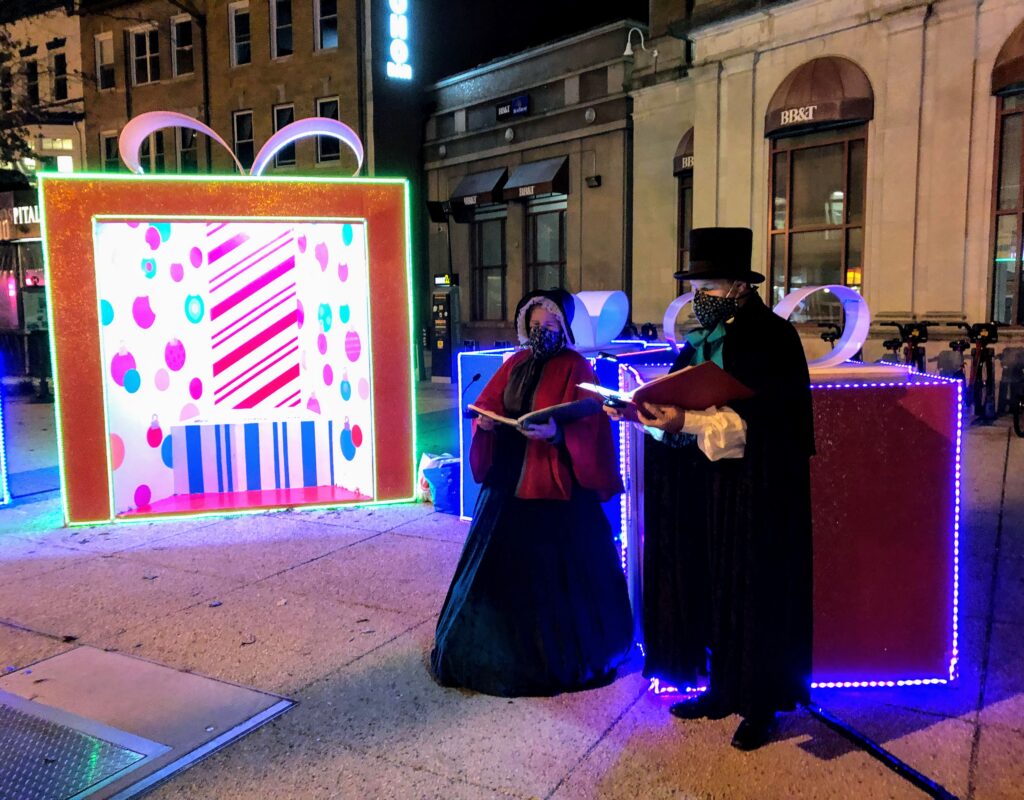 Celebrate the most wonderful time of the year in Adams Morgan! It's the perfect place to shop, dine, and support approximately 240 local, small businesses this holiday season. Visitors can enjoy a variety of fun activities, festive decorations, an interactive light display in the plaza, plenty of shops for all of your gift-giving needs, and an array of restaurants for every palate and pocketbook.
A month-long interactive light display is located in the plaza at Columbia Road and Adams Mill Road, NW throughout December! The illuminated display is ideal for selfies or holiday card photos – plus, you may even find a surprise mistletoe. Street light decorations can also be found throughout the neighborhood and will surely get you in the holiday spirit.
While holiday shopping, attending a holiday party, or enjoying a date night out in Adams Morgan, visitors can listen to holiday carolers in Dickensian costumes and the Capital Classics Quartet in the plaza on the following dates (weather permitting):
Listen to holiday carolers from F. P. Dickens Carolers of RÓMEZ3arts and the Capital Classics Quartet (members of the Capital Chorus) in the plaza on the following dates (weather permitting):
Sunday, December 4 from 12-1:30pm
Thursday, December 8 from 7-8pm
Thursday, December 15 from 6:30-8pm canceled do to bad weather
Sunday, December 18 from 12-1pm
Wednesday, December 21 from 6:30-8pm (rescheduled from 12/15)
Be sure to tag us in your festive Adams Morgan photos using the hashtag #HolidaysInAdMo and @admobid for a chance to win a $50 gift card to any Adams Morgan business of your choice. We will be announcing winners the day after each caroling event on our social media channels!
This year's holiday caroling events are generously sponsored by The Rounds. They deliver 150+ products to DC neighbors' doorsteps on e-bikes, with zero-packaging waste. Things like household essentials, pantry staples, and personal care products are brought to your door (yes, apartments too) on autopilot without any of the cardboard boxes or single-use plastic. And similar to the traditional "milkman model," they pick up your empty containers when you're done. Visit their table during the caroling events for sweet treats, hot drinks, and to receive 2 months of free membership using the code HOLLYJOLLY at therounds.co/start.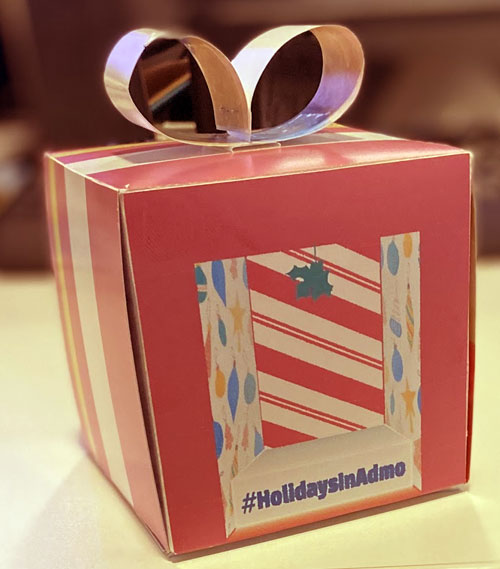 Click here to download a DIY version of our holiday display