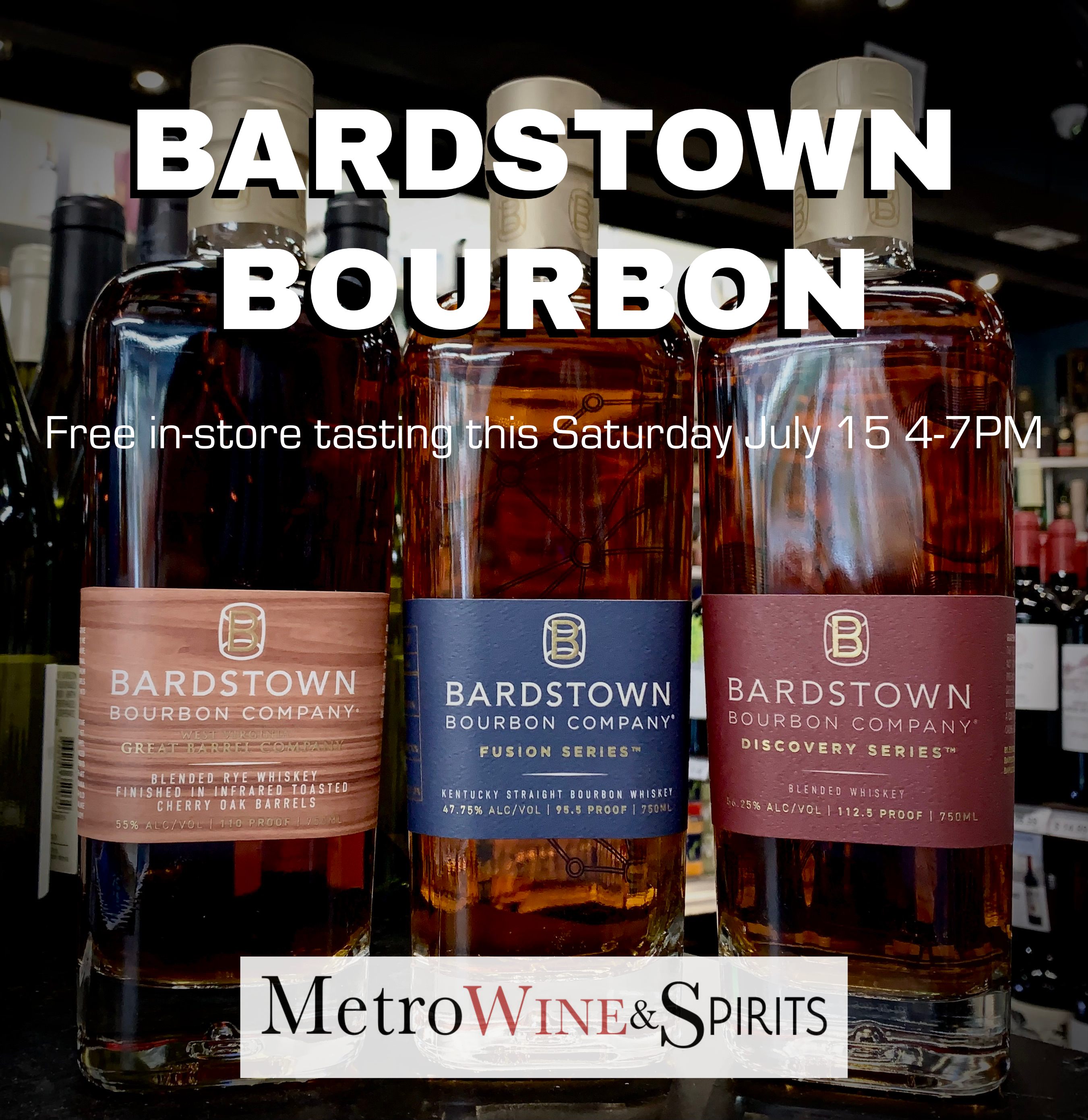 Metro Wine & Spirits Weekend FREE Wine & Bourbon Tasting
July 14 @ 4:00 pm

-

7:00 pm

|

Free
Another double header weekend with wine tasting on Friday and Bardstown bourbon tasting on Saturday 4-7 pm each.
Saint-Hilaire Brut 2020
Blanquette de Limoux, (Mauzac) France $18.99
This sparkling wine is named for the Benedictine monks from the Abbey of Saint-Hilaire, who invented France's first sparkling wine back in 1531. (Don't confuse it with another sparkling wine from the Loire Valley, also called St.-Hilaire; this is the original, made from the local Mauzac grape.) It is delicate and elegant.
Ame du Vin Rosé 2022
Cinsault and Grenache. Provence, France $17.99
The bright floral bottle matches this bright floral wine. Freshness red-berry flavors are enticing, given a touch of complexity by the pepper edge while remaining fresh.
El Coto Rioja Crianza 2018
Tempranillo, Rioja, $14.99
Dark garnet to the eye, this wine has aromas of black currant, licorice and Marcona almond. Its smooth tannins feel good on the palate. Opening flavors of bittersweet chocolate and mint hit the tastebuds first, followed by flavors of blackberry and raspberry that are joined by touches of vanilla and baking spice on the finish.
Faustino Tempranillo 2019
Rioja, Spain $12.99
The Faustino Art Collection Tempranillo is a beautiful cherry red color with garnet evolution. Barrel notes are very present alongside sweet sensations. Pleasant in the mouth and very well integrated with notes of slightly ripe fruits and licorice.
202.265.5066 Metrowinedc@gmail.com
Metro Wine & Spirits 1726 Columbia Rd NW Washington DC 20009