RESCHEDULED!
PorchFest will be held on Saturday, October 15, 2022!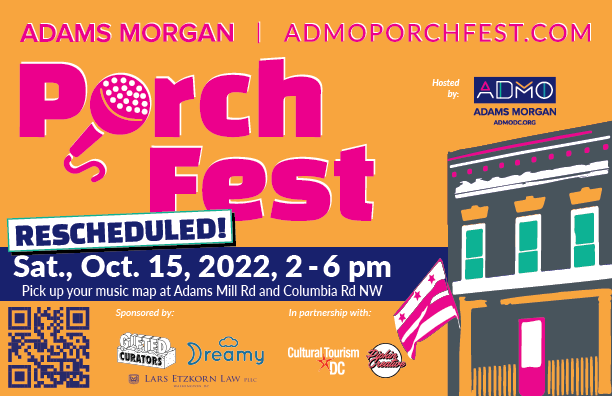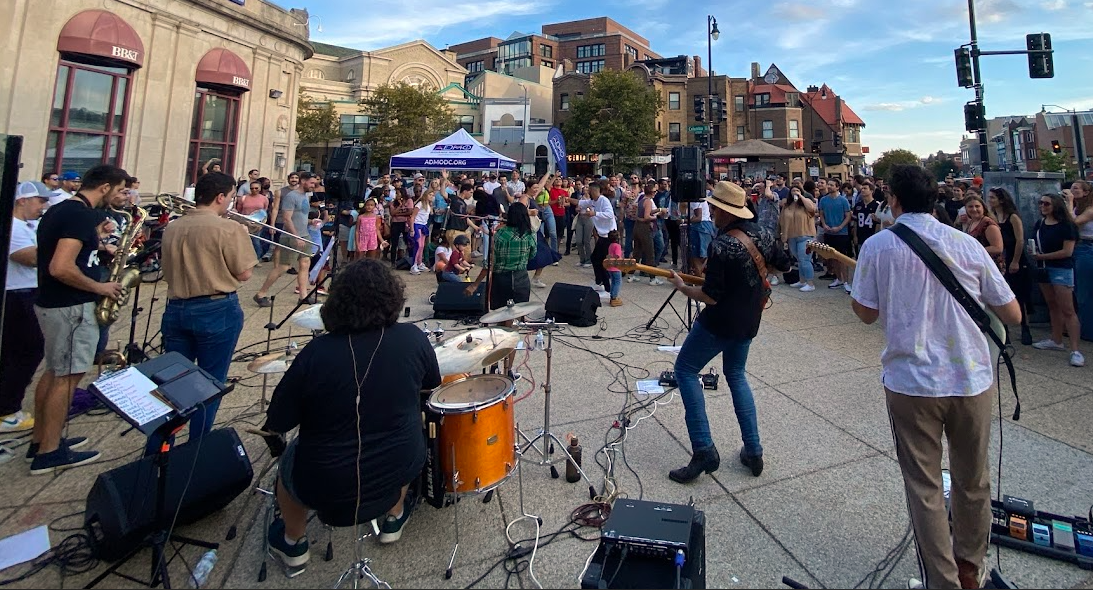 Adams Morgan PorchFest returns on Saturday, October 15
with approximately 70 local bands! Seventeen porches, patios, and stoops will become stages for the day, drawing music-lovers from around the region into the tree-lined streets and small businesses of Adams Morgan. With over 70 separate sets of tunes in one afternoon and more porch hosts and bands than ever before, this is sure to be the best Adams Morgan PorchFest to date!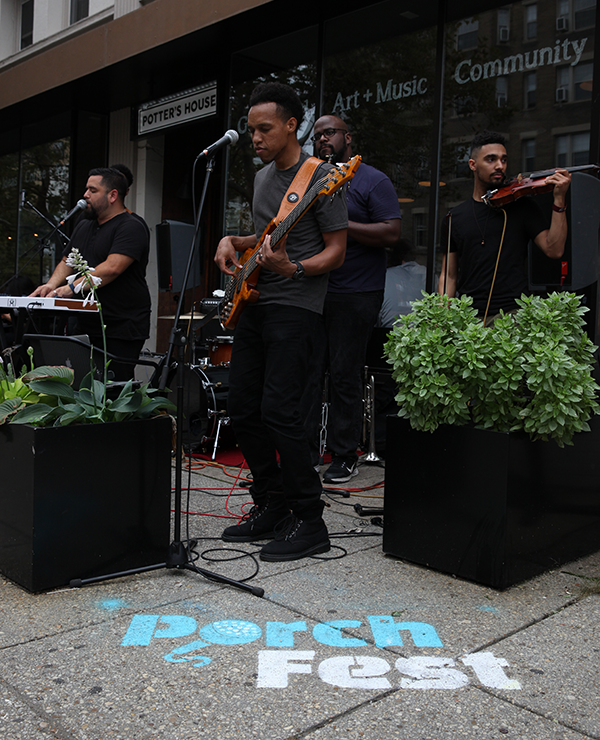 Event patrons can pick up a music map and wristband at the event headquarters located at the corner of Columbia and Adams Mill Roads NW in Truist Bank Plaza. Event wristbands are FREE and provide attendees with dozens of discounts at various Adams Morgan businesses. After stopping by the headquarters, guests can stroll around the neighborhood for nonstop musical performances from 2-6pm, enjoy lunch, dinner or drinks at a neighborhood hangout, and shop for unique gifts at local boutiques.

Performances include nearly every musical genre, including classic rock, funk, go-go, rap, reggae, blue grass, classical, and pop. Each PorchFest location will host up to four 45-minute sets, all of which are free and open for all to enjoy.
Be sure to tag us on social media using #AdMoPorchFest and @admobid!
2022 Adams Morgan PorchFest Official Schedule
(schedule is subject to change until the day of the event)
Adams Morgan PorchFest 2022 is generously sponsored by:
Volunteer at Adams Morgan PorchFest!
Our partner, Cultural Tourism DC, is recruiting volunteers to help out with this year's PorchFest. Click Here to sign up.
---
The Official Digital Map for the 2022 Adams Morgan PorchFest
NOTE: Locations, bands, and discounts are subject to change up until the start of the event.
Click Here to view the GPS-enabled map on your phone (requires Google Maps)

PorchFest Wristband Discounts
Pick up your wristband at PorchFest HQ (Corner of Columbia Rd. & Adams Mill Rd. in front of Truist Bank)
Unless otherwise noted, most discounts are good all day on Saturday, October 15, but please confirm with the business
This year during PorchFest, visit our local Adams Morgan nonprofits in Kalorama Park.
They will be onsite to provide you with information on their organization while you enjoy great tunes! More details below:

Sitar Arts Center
Sitar Arts Center engages DC youth, from early childhood to young adulthood, in building a creative community of learning and belonging that removes financial and cultural barriers to arts education and career training. They provide affordable, high-quality education and workforce development in the visual, digital, and performing arts.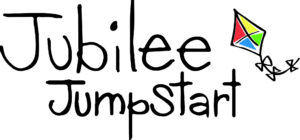 Jubilee JumpStart
Jubilee JumpStart is a NAEYC-accredited early childhood education program serving children ages 6 week to 5 years. Key elements of the program include dual language instruction, accessible enrollment for all income levels, meaningful family engagement and support, and robust community partnerships. Located in the heart of Adams Morgan, the center is committed to growth and development of the earliest learners along with their parents and teachers.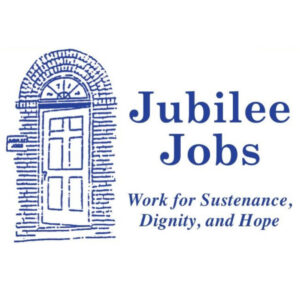 Jubilee Jobs
Jubilee Jobs provides professional, compassionate job placement into marketplace jobs for people eager and ready to work. Since 1981, Jubilee Jobs has been connecting employers across the Washington, DC metropolitan area with qualified and well-prepared candidates. We began by responding to the needs of individuals residing in local, low-income housing program and have grown to be one of the city's largest and longest-serving employment organizations.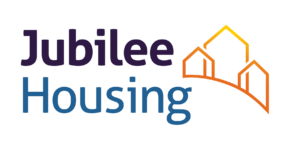 Jubilee Housing
The mission of Jubilee Housing is to build diverse, compassionate communities that create opportunities for everyone to thrive. We do this by creating justice through housing – justice housing™.
Justice housing is deeply affordable housing, with onsite and nearby services, located in resource-rich neighborhoods.