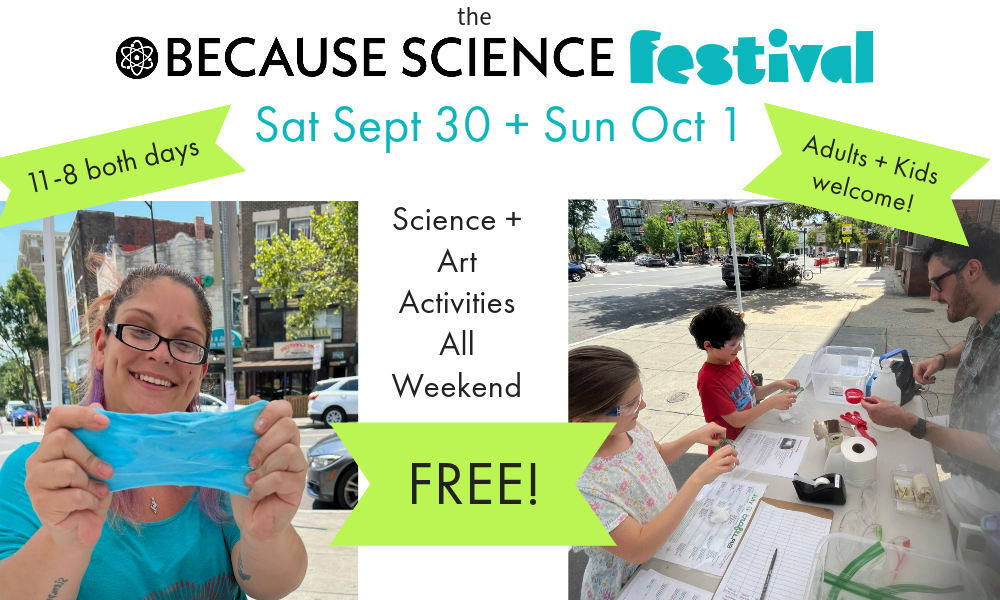 The Because Science Festival
September 30 @ 11:00 am

-

October 1 @ 8:00 pm

|

Free
Come join us at Because Science for an exciting event that celebrates the wonders of science! Get ready to immerse yourself in a weekend filled with interactive projects, thrilling experiments, and challenges that meld science + art. Whether you're a science enthusiast, a curious mind, or just looking for a fun-filled day, this festival is perfect for you!
Our headline guest for the festival is Charming Disaster, which will perform selections from their album Our Lady of Radium (a tribute to Marie Curie), on Sunday October 1 at 6pm.
All activities, projects, and performance by Charming Disaster are free to attend and are offered on a first-come, first-served system. We appreciate donations so we can keep offering these events to all who wish to participate.
Click the event link for all details and full event schedule.